Forefront Infotech is a company witnessing wildfire growth since inception and operations in Surat, Gujarat. The company is a result of a president perceived by the founder Mr. Jatin Gadhiya and the commendable trust of respected investors. The ultimate aim of the company remains to amplify the empowerment of your business by practicing and deploying the best use cases of information technology. The dedicated hard-working team has an unconditional motive of meeting and exceeding the client satisfaction. We most innovative technological solutions and implementation.
The company has greatly vast experience of numerous projects ranging from simple ones to the most complex business solutions. Outstanding performance has been the reason of success and a major driving force to help our clients reap their investments in the technology landscape. We are committed to help you build everlasting, consistently growing, sustainable technology solutions for strength and business.
Quality
Forefront Infotech has its own standards of excellence and optimistic definitions of quality. For each and every working hand in the company, quality is a collective synonym of timeless reliability, under pressure performance and unimaginable efficiency. Software product rises up to our dream of unparalleled quality through uncompromised quality assurance procedures and perfect match up of human effort and automation.
Services
To battle and tame the throat cutting competition of the super dynamic Indian IT landscape, Forefront Infotech aims at delivering more than promised. We believe that magic happens only when the top-notch technical skills meet sheer creativity and imagination to build up a complete product out of an idea right from the scratch. Moreover, Forefront is known for designing critically thought out products which leverage cross-platform compatibility and can match any level of technical competence.
Success
We at Forefront, have strong stored believe that our success lies entirely over your satisfaction and outbound success with the help of our services. The company believes in keeping up with the bar of changing technologies and tries implementing the best possible functionalities with the help of high end technologies.
Major Accolades for Forefront Infotech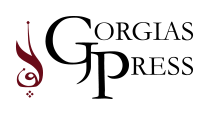 Gorgias Press
Forefront Infotech is proud to have the leading independent academic publisher on board. Our company has skillfully understood their business and as her and has helped them build the most appropriate business space left on the Internet. The company has wide variety of business in complex environments which is rightly catered by our team of analysts and developers.

House Label
This company has niche market in self-adhesive labels for printers. We have helped them exponentially grow in terms of sales and the market outreach with a classic web solution. According to our team, it was difficult to gauge their business processes and bring them the right business solution in the technology space. Our hard-working team of developers has worked the best possible way.

ImaStudent
This is highly dynamic virtually present business which we have helped to stabilize in the recent times. This is like an online shopping store with all the dynamic processes going on going currently in helping students find the best deal on different products of their needs. Their website is attractive and the client is reported to be satisfied with the performance in the recent times.